Waxahatchee 3 x CD Bundle
This bundle also includes: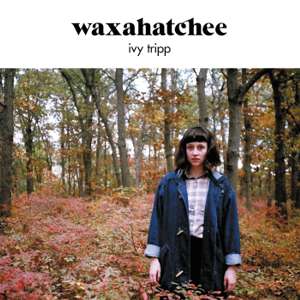 Ivy Tripp CD
Ivy Tripp is the third album by Waxahatchee and follows on from 2013's critically acclaimed Cerulean Salt.
Recorded and engineered by Kyle Gilbride of Wherever Audio at Crutchfield's home on New York's Long Island—with drums recorded in the gym of a local elementary school—Ivy Tripp presents a more developed and aged version of Waxahatchee. "The title Ivy Tripp is really just a term I made up for directionless-ness, specifically of the 20-something, 30-something, 40-something of today, lacking regard for the complaisant life path of our parents and grandparents. I have thought of it like this: Cerulean Salt is a solid and Ivy Tripp is a gas."
Crutchfield is accompanied by both Gilbride and Keith Spencer on Ivy Tripp, and the record was produced by all three of them. With the addition of more guitar work, piano, drum machines, and Crutchfield's vocals in full bloom, we are given a record that feels more emphatic and pronounced. Ivy Tripp opens with "Breathless," filled with only a distorted keyboard and layers of vocals, showcasing Waxahatchee's penchant for quiet, personal reflection. The record then opens up into "Under a Rock," a quicker guitar-driven song that lays the foundation for the rest of the album, which as a whole resonates with strong, self-aware lyrics, energetic ballads, and powerfully hushed moments of solitude. Crutchfield's voice is certainly the guiding force behind Ivy Tripp—commanding and voluminous in the rock song "Poison," candied and pure in the frolicking "La Loose"—gripping you tightly and then softly releasing you into the wilds of emotion.
As far as her goals with Ivy Tripp, Crutchfield says, "I heard someone say that you have to be the change you want to see. I just want to be the kind of musician I want to see in the world. I want to present myself in a way that reflects that."
Track listing: 1. Breathless
2. Under A Rock
3. Poison
4. La Loose
5. Stale By Noon
6. The Dirt
7. Blue
8. Air
9.
This bundle also includes: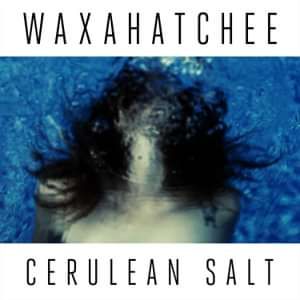 Cerulean Salt Standard CD
The critically acclaimed second album by Waxahatchee.
Katie Crutchfield is a natural at writing confessional pop songs. Since picking up the guitar as a teenager she has spent the better part of her young adult life travelling the country to play basement shows for feminist punks with bands like P.S. Eliot, Bad Banana and The Ackleys, all of which she sang for. Crutchfield and her twin sister Allison started these bands in high school, inspired by touring bands that would pass through Alabama, as well as a local community-run show space called Cave 9 where they both volunteered. The sisters were best known as P.S. Eliot, a band that developed a cultish underground following until disbanding in 2011. Deciding to go it alone, Crutchfield became Waxahatchee and released her debut album American Weekend in 2012 and its lo-fi acoustic guitar-pop songs made for one of the year's best unsung records.
With Cerulean Salt, Crutchfield turns it up a notch and plugs in the guitar as well as adding a few band mates. A more accomplished and polished record, but no less intimate and affecting, the strength of Cerulean Salt lies in the simplicity and purity of its songs; a quality that ties them to millennial pop-punk, with melodies that immediately penetrate alongside Crutchfield's frank vocal, delivering devastating, straight-from-the-heart lyrics backed by lacerating guitars and slouchy basslines. Sounding like an instant classic from the get go, its songwriting recalls the rawness of early Cat Power, the introspective lyrics of Rilo Kiley and the indie fuzz of The Breeders.
Cerulean Salt was recorded with assistance from Crutchfield's roommates: her drummer Keith Spencer and bassist Sam Cook-Parrot, as well as her sister Allison Crutchfield (of Swearin') and Kyle Gilbride (of Swearin', Big Soda).
Track list
1, Hollow Bedroom 2. Dixie Cups And Jars 3. Lips And Limbs 4. Blue Part II 5. Brother Bryan 6. Coast To Coast 7. Tangled Envisioning 8. Misery Over Dispute 9. Lively 10. Waiting 11. Swan Dive 12. Peace And Quiet 13. You're Damaged
Praise for Cerulean Salt: 'This combination of musical innocence and lyrical experience draws you in... one that sounds just a little more epic with every play' 'Album of the Week' The Observer
'This is intimate, confident songwriting… Crutchfield's lyrics are simultaneously starkly honest and tricksily complex' 'Album Of The Week' 4/5 Time Out
'Truths rarely come as beautiful as this' 8/10 NME
'Crutchfield would no doubt laugh it off, but she's already something of a star and, whatever direction she chooses to take, her potential seems boundless' 4/5 Mojo
'An intimacy and directness which will surely make Cerulean Salt one of 2013's biggest albums… a lethally brilliant concoction' 4/5 Q Magazine
'The songs Katie Crutchfield sings as Waxahatchee are like scalpels; they slice through her life, her loves and her dreams' The Guardian
'Deceptively deep… if at first it seems like Cerulean Salt is a straight forward affair, it's only because you haven't taken the time to dive into its carefully constructed dramas and astonishingly stark confessions' 8/10 Loud & Quiet
'While it's always been clear that she is a talented songwriter, Cerulean Salt represents an outstanding example of Crutchfield's talent blossoming into one of US indie's most vital and compelling voices' 8/10 DIY Magazine
'Katie Crutchfield has a way of delivering a line so casually that it takes a half-dozen listens to fully realise how devastating it is… the work of a songwriter skilled enough to make introspection seem not self-centred, but generous' 8.4 Pitchfork
This bundle also includes: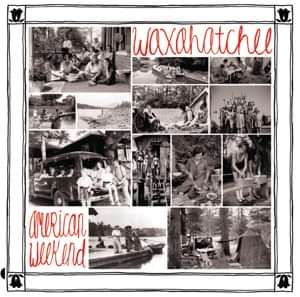 American Weekend CD
Waxahatchee's debut album.
Track List:
Catfish
Grass Stain
Rose, 1956
American Weekend
Michel
Be Good
Luminary Blake
Magic City Wholesale
Bathtub
I Think I Love You
Noccalula
American Weekend is the debut album by Waxahatchee – originally released last year on Don Giovanni in the US. This album is more stripped down and lo-fi than it's now highly acclaimed follow up Cerulean Salt, recorded over 8 days by Katie Crutchfield snowed in at her childhood home in Alabama. This album may be sparser in sound than Cerulean Salt but the songs are just as powerfully affecting, mediating on the highs and lows of 20-something life with a rawness that recalls the likes of Girly Sound era Liz Phair, Elliott Smith and PJ Harvey.