Spectrals 3 x Vinyl Bundle
This bundle also includes: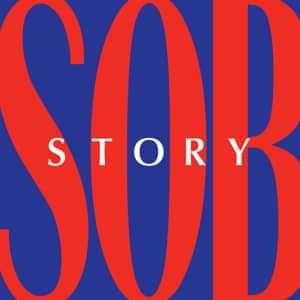 Sob Story LP
The second album from Yorkshire brothers, Louis and Will Jones aka Spectrals
Sob Story is the second album from Heckmondwike, Yorkshire residing brothers, Louis and Will Jones aka Spectrals. The record finds the band back with more confidence than ever.
The album was produced at Decibelle in San Francisco by JR White, producer and bassplayer of the band GIRLS. JR had this to say of the recording sessions and resulting record: ""With Sob Story Spectrals have come of age. Our sessions found Louis and his writing at its most honest and direct. Our mantra while recording was always, "make it exciting and cut the fat". Sob Story is the outcome of that and personally I could not be happier with the results."
The album's songs draw on influences from Louis' favourite musicians such as Elvis Costello, Nick Lowe, and Dave Edmunds, as well as Galaxie 500, Big Star and Slade.
Track list
01.Let Me Cave In 02. A Hearbeat Behind 03.Karaoke 04.Sob Story 05.Milky Way 06.Friend Zone 07.Limousine 08.Something To Cry About 09.Blue Whatever 10.Keep Your Magic Out Of My House 11.Gentle 12.In A Bad Way
LP is pressed on 180g vinyl and include a copy of the album on CD.
This bundle also includes: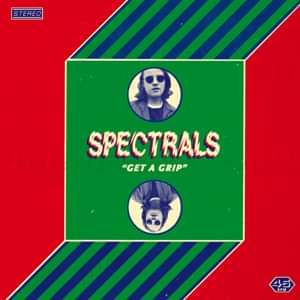 Get A Grip 7"
7" single by Spectrals, taken from their debut album Bad Penny.
A. Get A Grip B. Get A Grip (Demo Version)
This bundle also includes: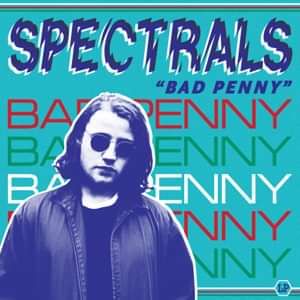 Bad Penny LP
The debut album by Spectrals, produced by Richard Formby (Wild Beasts, Hood)
Bad Penny is the debut album from Spectrals aka 21 year old Louis Jones. Mixing ingredients of pop, soul, doo wop, and a garage rock ballad, it sounds vintage but current, while the Yorkshire lilt in his voice (a result of his hometown, Heckmondwike) places him firmly in the UK, rather than Detroit.
Inspired by the music he grew up listening to as a child, from the Rolling Stones (the only CD's his mum ever has in her car) to The Style Council, Elvis Costello and The Ronettes, it's all "just about love really".
In eleven original songs, not heard on any of Spectrals previous tapes, 7"s or E.P's, he documents his relationship with his girlfriend, who he has known since school, from the great to the not-so-good. "Love songs are the kind of songs I like" says the guy who once turned Beyonce's Single Ladies upside down ('Peppermint') "'not all of them are nice, but they're all feelings I've had". As if he wasn't attached to these songs enough, Louis recorded nearly all of the instruments on Bad Penny, with his brother, Will Jones, the only other musician on the album, on drums.
Recorded with Richard Formby (Wild Beasts, Hood, Telescopes, Spectrum) in early 2011, on Bad Penny, Spectrals' knack for writing a great tune is more obvious than ever. "I just love these songs" he says "all I'd hope is for people to come away saying, 'they were 11 ace songs' or if there's a a guy or girl getting messed about, that it makes sense to them. I'm not wanting to make out I'm a genius, I hate it when groups do that. People don't like being talked down to, y'know? This is just songs".
Track list: Get A Grip Lockjaw You Don't Have To Tell Me Big Baby Many Happy Returns You Can't Live On Love Alone Doing Time Confetti Luck Is There To Be Pushed Brain Freeze If I Think About The Magic Will It Go Away?