Peggy Sue CD Bundle
This bundle also includes: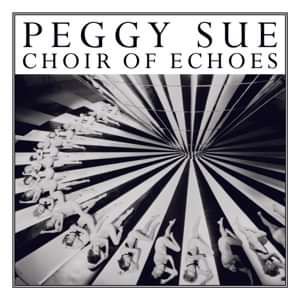 Choir Of Echoes CD
The critically accalimed third album by Peggy Sue.
Choir of Echoes is an album about singing. Losing your voice and finding it again. Voices keeping each other company and voices competing for space. The call and response of the cruelest and the kindest of words. Choruses, duets, whispers and shouts. Emphatic double-tracks give way to solitary melodies and looped monosyllables take over from bittersweet shoo-bi-doos. All the while long-time drummer Olly Joyce remains both steady and gloriously disruptive and the guitars of front-women Rosa Slade and Katy Young grow ever louder and more hypnotic. With the assistance of producer Jimmy Robertson and bassist Ben Rubinstein (singer/guitarist, The Mariners Children) Peggy Sue recorded Choir of Echoes in the Winter of 2012 at residential studio Rockfield in Monmouth, Wales.
Track list: 1. (Come Back Around) 2. Esme 3. Substitute 4. Figure of Eight 5. Always Going 6. Just the Night 7. How Heavy the Quiet that Grew Between your Mouth and Mine 8. Electric Light 9. Longest Day of the Year Blues 10. Idle 11. And Always Is 12. Two Shots 13. The Errors of your Ways
Praise for Choir Of Echoes: "The delicate tools that are Slade, Young and drummer Olly Joyce continue to punch well above their weight" - **** Mojo " A dark & distinct third album" *- *** Time Out "Beautiful" *- 7/10, Uncut *"The band's finest to date" - Loud & Quiet "Those harmonies remain as irresistible as ever" - The Line of Best Fit * "Peggy Sue's 3rd LP impresses throughout, a record of soulful depths & heady, emotional highs"– 8/10, NME *"Their most confident album yet" – Grazia
This bundle also includes: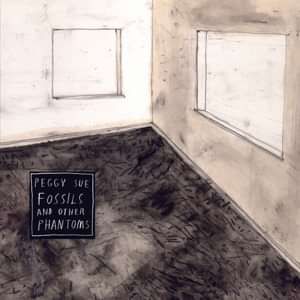 Fossils And Other Phantoms CD
*"Fossils was recorded over a year in Brooklyn, Brighton and London. It is made up of entirely unreleased material because we wanted it to exist as a whole in the way that our favourite albums do rather than being a collection of songs. Most of the album is about endings in one way or another, the title refers to both the absences and remnants of those endings and the empty spaces in the artwork reflect this theme. It was created by Benjamin Phillips whose path we crossed a couple of years ago whilst we were all living in Brighton, he has been making artwork for us ever since." *- Katy Young
The band recorded the album with Alex Newport (Two Gallants), John Askew (The Dodos), Steve Ansell (of Blood Red Shoes) and Ben Lovett (of Mumford & Sons).
Blessed with two songwriters in Rosa and Katy and with the addition of drummer, Olly Joyce, early last year, Peggy Sue have been working hard to further develop their unique sound whilst playing shows with Mumford & Sons, Laura Marling and The Maccabees amongst others. . Praise for Fossils And Other Phantoms: "The dual female vocals transport and transcend into beautiful plateaus of heartbreak and hoedowns with a a gritty edge unrivalled by their peers." – Clash
*"'Fossils And Other Phantoms' is superb. It captures all the raw power of their live shows with enough production sheen to make this agreat debut record. .. It's been worth the wait." *– Loud And Quiet
"It's in terms of sheer vocal prowess that Peggy Sue really come into their own, the duo's spine-tingling harmonies elevating them from pretty damn impressive to all-out, head-over-heels brilliant." – NME
Track list: Long Division Blues Yo Mama I Read It In The Paper Green Grow The Rushes Watchman She Called Careless Talk Costs Lives The Remainder Matilda February Snow Fossils The Shape We Made
This bundle also includes: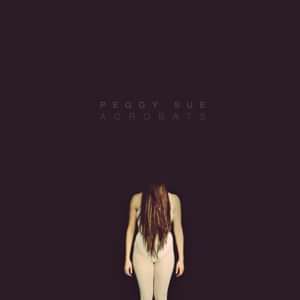 Acrobats CD
Peggy Sue's second album, produced by John Parish (PJ Harvey, Sparklehorse).
Produced by John Parish (PJ Harvey, Sparklehorse, Giant Sand, Eels etc), the album finds the band moving away from the acoustic sounds of their debut to something heavier but just as subtle and beautiful. Katy Young and Rosa Slade's entrancing, dual vocals and Olly Joyce's tribal drums are still present but are now more developed and breath-taking than ever before.
Praise for Acrobats:
"… a sophomore effort that maintains its folk backbone but beats with an angsty heart that's more PJ Harvey than posh-boy shanty… a huge step forward for them and, hopefully, for their public perception too." NME
"John Parish's production bleeds through Acrobats, making this a darker, more sinister and complex album than the buzz of their blues folk pop debut… It's a more challenging and heavier listen, but packed with superb vocals, hooker harmonies and excellent songwriting." Clash
"… the key qualities of the songs found on the new album Acrobats are the intensity of the pair's focus and the clarity of their vocals providing the moment at which their songs really start to flower. Live, this is not a noisy group but one instead that casts a kind of spell." Guardian Guide.
The full album tracklist is:
1.Cut My Teeth 2.Song & Dance 3.Funeral Beat 4.Changed and Waiting 5.Parking Meter Blues 6.All We'll Keep 7.Boxes 8.D.U.M.B.O 9.Ruthie 10.Shadows 11.There Always Was