Oscar 4 x Vinyl Bundle
This bundle also includes: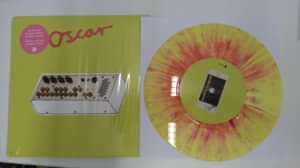 Sometimes/Breaking My Phone 7"
Limited edition double A-side single pressed on yellow and red splatter vinyl.
This bundle also includes:
Daffodil Days 7"
Oscar's debut single release on Wichita Recordings.
Tracklisting:
A. Daffodil Days B. Caramel Brown
This seven inch includes a download link for these two songs and an exclusive cover of Alice Deejay's "Better Off Alone".
This bundle also includes: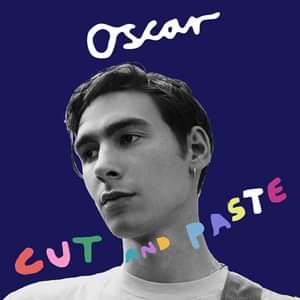 Cut And Paste LP
The debut album by Oscar - pressed on neon pink vinyl and includes a download code for MP3s of the album.
Immersed in music right from the start of his life, both at home (his parents fronted the pop band, The Regents; his father went on to produce early Acid House records) as well as in the musical hotpot that was his native North West London, Cut and Paste is a heady melange of the many musical styles Oscar Scheller absorbed growing up.
You can hear the clear influence of a West London upbringing in the bashment rhythm of "Be Good" or the dub bassline and echo of the anthemic, uplifting "Good Things". You're hit by the boom-bap breakbeat of his beloved mid-90s hip hop on "Breaking My Phone" and "Beautiful Words", before swooning to his more tender side on "Only Friend", where Oscar is joined by Marika Hackman for a gorgeous duet over a sea of bubbling synths, or "Fifteen", an addictive love song, ragged at the edges and wearing its heart defiantly on its sleeve.
Despite the wide range of influences on display, the album is unified by Scheller's beautiful baritone vocal and his keen ear for a melody. And although self-produced, the resulting album by no means contains the average lo-fi, crackly sound one might expect from someone tagged as a "bedroom producer".
Choosing the strongest songs from the demos that originally attracted Wichita to his music, Scheller set about re-recording the vast majority of the elements at home – not missing the opportunity to step into a proper studio to add live drums (played by his drummer, Aramis Gorriette), alongside his own drum machine programming and sampled breaks for the first time. These new recordings were then passed on to Ben Baptie (Adele, Mark Ronson, Lianne La Havas, Albert Hammond Jr. etc.) to be mixed and to have the dub-influence turned up further with the subtle echo effects that you can hear throughout if you listen carefully.
Overall, Cut and Paste is the sound of a new musical prodigy well and truly arriving, and a more than worthy addition to the lineage of eccentric, classic British pop.
Track list: SIDE A 01. Sometimes
02. Be Good
03. Feel It Too
04. Good Things
05. Only Friend (feat. Marika Hackman)
SIDE B 01. Breaking My Phone
02. Daffodil Days
03. Fifteen
04. Beautiful Words
05. Gone Forever
Praise for Cut And Paste:
"On his long awaited debut, his songs fill the sky" - GQ
"He's unstoppable" 4/5 - DIY
"Bedroom pop newcomer blessed with swooning melodies and a voice like the theatrical stepchild of The Magnetic Fields" - NME
This bundle also includes: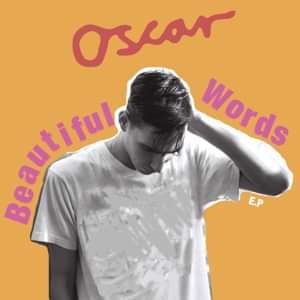 Beautiful Words EP 12"
In the 6ft 2" form of 23-years-old Oscar Scheller, a melody-savant has emerged from his messy bedroom in North West London holding a MacBook full of songs to save British pop with beautiful words: and notes and chords too. His melancholic songs make heavy use of snippets of sampled breakbeats, naughtily broken off from 90's East Coast rap records (he also loves rap). It's like he fell asleep listening to 'Parklife'-era Blur, followed by Nas's 'Illmatic', and woke up with a gangsta melancholy synthesis boogie. 'Beautiful Words' even has a 'Dem Bow' beat swathed in Oscar's fuzzy, scrunchy bedroom production (he takes his cues from other favourites here; The Radio Dept.)
'Beautiful Words' follows Oscar's acclaimed Daffodil Days single released on Wichita earlier this year.
"huge but lo-fi choruses" NME "unabashedly personal pop" Pitchfork
'Beautiful Words' track list: 01. Beautiful Words 02. Forget Me Not 03. Grow Up 04. Told Me So 05. Stay