HTTP404 Download (FLAC)
Pre-order includes instant grat download of 1UP, Runaway and Interstellar Disco.
This bundle also includes: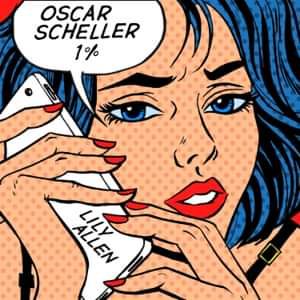 1% with Lily Allen Download (MP3)
Taken from Oscar Scheller's upcoming release HTTP404.
Produced by Oscar Scheller with Ant Whiting (John Newman, MIA, Rizzle Kicks etc) and Sweden's Karl Erkenborn. The song is about the anxiety of waiting for instant messenger responses when your phone is about to die, making "1%" another slice of magical, zeitgeist pop from Oscar Scheller, this time performing with Lily Allen.
This bundle also includes: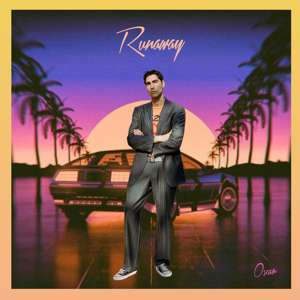 Runaway Download (MP3)
"Jump into my car / I'll take you for a ride / I don't care how far / I still wanna try" sings Oscar in his fun, new song Runaway. It's a non-romantic joy ride of a song that wants desire & daydreams to be your escape regardless of the could's & should's of day-to-day life.
"Runaway has gone through a journey itself" explains Oscar, who originally created the music for a Mabel remix before quickly becoming something he wanted to keep, continuing "The song's been to New York, Los Angeles, Berlin and Stockholm, but ended-up by the sea in Margate where it was finally finished."
Oscar's been busy of late getting music ready for himself and others. He recently re-launched his first song since his debut album, Cut and Paste, with his talented friend Sarah Bonito titled "1UP" which had bags of charisma winning huge praise among online & radio media tastemakers. He's also become a prolific writer/producer working with some very of the most exciting new talents such Mabel, Mae Muller and GIRLI to name just a few.
This bundle also includes: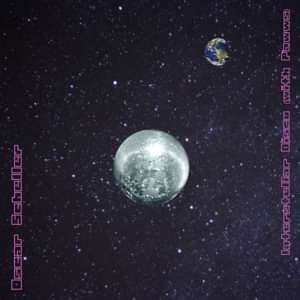 Interstellar Disco Download (MP3)
The new single from London's Oscar Scheller, Interstellar Disco, features guest vocals from PAWWS and is released alongside announcement of the sophomore full length project from the artist. Produced by Ant Whiting (John Newman, M.I.A., Rizzle Kicks) and Oscar Scheller. Mixed by Oliver Wright (Hot Chip, Dream Wife, Flohio).
This bundle also includes: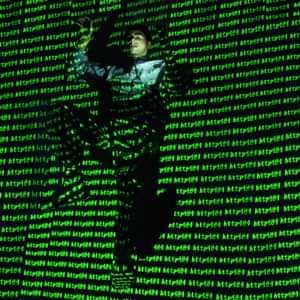 HTTP404 Download (FLAC)
He's not calling it an album but the latest project from Oscar Scheller, is HTTP404. Since his debut full length, Cut & Paste, Oscar has been very busy working as a writer and producer for other pop acts (Mae Muller, Lily Allen etc). And as ably demonstrated by the two singles ("1UP" with Sarah Bonito and "Runaway" with Tiffi) that have come since that debut, he has very clearly made a huge leap as both a songwriter and producer.
HTTP404 is a collection of 11 jaw-dropping pop songs, all bar one produced or co-produced by Oscar himself, and all bar one collaborations with other musicians he has been working with or who he has been excited by on the scene (including Lily Allen, PAWWS, Vera Hotsauce, Jevon and Havelock, amongst others). Gone are the guitars that characterized his earlier sound and now in their place we find synths, samples and programming that pull the work of Oscar Scheller right into the zeitgeist. Characterised by the incisive and witty lyrics we have come to know and love from Scheller and backed by melodies that will be jammed in your head all day long, HTTP404 is a rush of smart, pop magic.
This bundle also includes: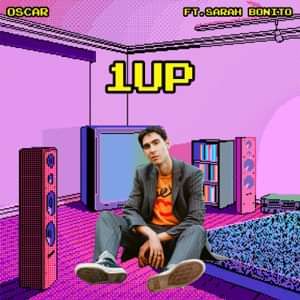 1UP Download (MP3)
The new single from Oscar - featuring Sarah Bonito.
Oscar & Sarah Bonito team-up together on new song, 1UP, which is a super infectious ode to second chances whilst celebrating re-birth, intention & progression and battling with anxiety.
Oscar explains "1UP is about having a second chance to start again and making it count. Whether that be a relationship, (with ourselves or others), a lifestyle or even just a philosophy you want to exercise. It's a celebration of re-birth, intention and progression. As I've experienced anxiety and depression, there are moments you feel like you just gotta get through the day, like life is a video game and you're a character trying to pass the level."
"I knew it needed a rap verse on it, but more of an old school hip hop positive rap. I've known Sarah (Kero Kero Bonito) a long time and knew she'd be the perfect counterpart and often felt she was the voice of positivity, empathy and understanding. I hope it gives people a new lease of life and the strength to keep playing on!"