Duress CD Bundle
This bundle also includes: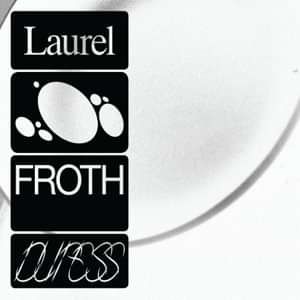 Laurel Download (MP3)
The first single from Froth's upcoming album, Duress.
This bundle also includes:

This bundle also includes: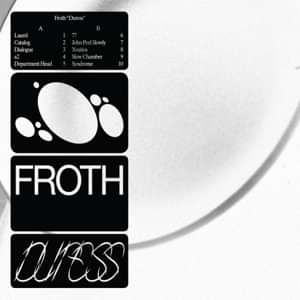 Duress CD
The LA band's second album for Wichita.
After a two-year hiatus, Froth is back with their most fully realized work to date, ​Duress. Co-produced with longtime friend and collaborator Tomas Dolas (Oh Sees/Mr. Elevator) at his analog-focused Studio 22 in Cypress Park, CA, the record is unapologetically experimental yet undeniably accessible - combining some of the band's strongest hooks with left-field sounds and unexpected flourishes of electronica. Joo Joo Ashworth has matured into a talented producer in his own right, communicating his singular vision through studio technique as much as his angular, Verlaine-inspired guitar sound. As always, the rhythm section of Jeremy Katz and Cameron Allen displays a tightness and sense of mutual understanding only achieved through years of friendship and extensive touring.
Duress sees the band stepping outside the shadow of their influences and into something wholly their own. It's an impressive and self-assured statement from a group only just entering their prime
Tracklist: 01.Laurel
02.Catalog
03.Dialogue
04.a2
05.Department Head
06.77
07.John Peel Slowly
08.Xvaños
09.Slow Chamber
10.Syndrome