Frankie & The Heartstrings 3 X CD Bundle
This bundle also includes: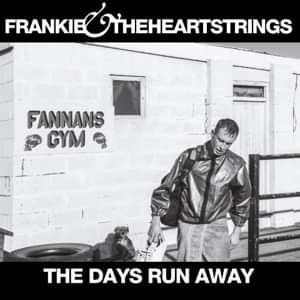 The Days Run Away CD
The Days Run Away was recorded during 2012 in Newcastle and London with former Suede figurehead and producer Bernard Butler. The eleven-track album continues the pursuit of guitar perfection they began with their debut Hunger released in February 2011. The Days Run Away maintains the F&THs tradition of songs that refuse to outstay their welcome - a precise blend of passion and guitars, with enough new tricks to show that they spent the last six months updating their book of indie nous.
Track list:
I Still Follow You
That Girl, That Scene
Nothing Our Way
Right Noises
Losing A Friend
She Will Say Goodbye
Invitation
First Boy
Everybody Looks Better (In The Right Light)
Scratches
Light That Breaks
This bundle also includes:
Hunger CD
Frankie & The Heartstrings' debut album, recorded with Edwyn Collins.
Track list: 01. Photograph 02. Ungrateful 03. Hunger 04. Possibilities 05. Fragile 06. Tender 07. That Postcard 08. It's Obvious 09. Want You Back 10. Don't Look Surprised
This bundle also includes: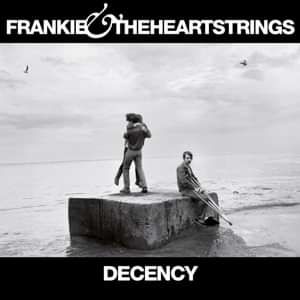 Decency CD
'Decency' follows 2013's 'The Days Run Away' and sees the band continue their uncanny knack for conjuring up moments of introspective beauty whilst encapsulating the band's ideals, both socially and politically. The pop suss that flowed through previous releases still reigns but 'Decency' embellishes those hooks and melodies creating some of the band's best work to date.
Recorded at the tail end of last summer at Leeds' Suburban Homes studio with MJ (Hookworms) at the controls, 'Decency ' also sees Futurehead Ross Millard on extra-curricular duty with guitar and vocal artistry making his recording debut as a fully-fledged Heartstring.
'Decency' is
01 - Peterborough Dogs 02 - Decency 03 - Think Yourself Lucky 04 - Save It For Tonight 05 - Money 06 - Hate Me Like You Used To 07 - Berlin Calls 08 - Balconette 09 - Someday Anna 10 - Just Not In Love 11 - Not For Pleasure 12 - Knife In My Back