Espers CD Bundle
This bundle also includes: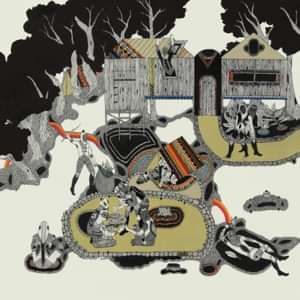 Espers III CD
Recorded over the Winter and Spring of 2009, Espers III was intended to be an aural tonic to the layered fullness of the band's second offering. The idea was to record as little as possible in the hope of achieving a stronger, more oxygenated sonic presence. Where II was meant to be almost claustrophobic in its density and darkness, III was envisioned as being a lighter affair; less heavy and more nuanced. The band attempted to create something that would be perhaps cheery at times, though that mark may have been missed. As more time passed in the recording process, a growing dementia within both song and lyrics occurred, such that even the lightest of fare from III seems oddly unwholesome at heart.
As with past releases, III was recorded with the LP in mind. The album is intended to work as a whole and has been organized to best play as two equally weighted sides. Recorded entirely to analogue tape, the album was then also mixed to tape – a factor that became all the more important as an emphasis on underplaying increased. When more space is created in a recording the less sterile that space becomes.
The concept of space flowed through from the recording process into the song writing and lyrics. Without dominating the meaning, each of these songs in some way touch upon "new space," whether by envisioning it, finding it, claiming it, or colonizing it. In fact, the album almost took on the very name, 'Colony', due to a sub-textual thought process that touched upon Herzog's Aguirre, Heart of Darkness, cult groups, deep Amazonian treks, religious nation building, ritualistic drug ceremonies, etc.
Track list: 01. I Can't See Clear 02. The Road of Golden Dust 03. Caroline 04. The Pearl 05. That Which Darkly Thrives 06. Sightings 07. Meridian 08. Another Moon Song 09. Colony 10. Trollslända
Praise for Espers III "This band may take their time between releases now, but they get exponentially more sophisticated and adventurous, not only in their composed material, but in their approach to making records. This is just stellar top to bottom." - All Music
"Espers' folk apocalypse is very now--and very welcome." 4/5 - Q
This bundle also includes: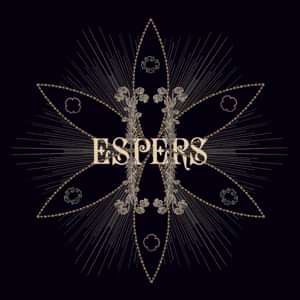 Espers II CD
The second album release by Espers.
Espers 'II' is an album of precious gems, where gentle and fragile folk songs become eerie, otherworldly tales spun around acoustic guitar parts and Meg Baird's unnervingly pure vocals. And where Meg brings light, fellow vocalist Greg Weeks's brings darkness by deviating from the traditional folk template and letting rip with his Gibson Les Paul. With the addition of instruments such as doumbek and dholak, it's a heady mixture of joy, wonder and humour that sets Espers apart, far-out there in fact, from their contemporaries.
Track list: 1. Dead Queen 2. Widow's Weed 3. Cruel Storm 4. Children Of Stone 5. Mansfield And Cyclops 6. Dead King 7. Moon Occults The Sun
Praise for Espers II
"Music that sounds completely out of time, made by an often incredible string band." 4/5 - Q
"A bewitching record." 4/5 - Mojo
"getting lost in these songs proves to be an unexpected adventure" 4/5 - The Guardian
This bundle also includes: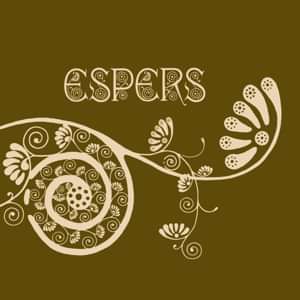 Espers I CD
The critically acclaimed, self-titled debut album by Espers.
Espers started just a few short years ago as a trio from Philadelphia featuring singer/songwriter Greg Weeks, Meg Baird and Brooke Sietinsons. Their infectious sound quickly brought them increased attention and stints performing with legends like Brigitte St. John, The Incredible String Band and Michael Hurley.
Over the past year, Espers have dazzled audiences at music festivals in the Midwest & Northeast of America and have often expanded the nucleus of the group to a mesmerizing multipiece act. Their magical self-titled debut combines the elemental sound of acid-folk with the baroque arrangements of late 60s chamber rock. Fully versed in the sumptuous vernacular of drug music, the cradle of Appalachian song, and the succinct truths of the three-minute pop ballad, Espers is an irresistible collection of sweet and subtle songs essential for fans of Fairport Convention, Pentangle, Jackson C. Franck, Linda Perhacs, Bread, Love & Dreams and Bert Jansch. Espers give us the sound of music the way it should be heard - with the ease, infectious grace and absolute beauty of an ever expansive trio bound for always greater pastures.
Track list: Flowery Noontide Meadow Riding Voices Hearts & Daggers Byss & Abyss Daughter Travel Mountains
Praise for Espers:
"Some of the prettiest music to inhabit this sonic postcode"4/5 - Mojo
"Medieval folk wonder. A spellbinding listen that recalls all that was great about 70s prog rock" 8/10 - NME
"Both mesmerising and very, very addictive" - Word
"Some of the most beautiful, challenging music of their era" 4/5 - The Independent
"Simultaneously not of their time and yet fantastically relevant" 4/5 - Metro